This is a tutorial on how to remove adware and malware from an web browser :)
Il be showing it with google chrome ;)
So 1st of:
You need to go to 'Programs and features" via your control panel.
You can usually find a button of the control panel in your start menu.
But you can also search for it.


now ones you are there you want to loo carefully trought your list looking for programs you don't know or look dodgy.
I'd recommend uninstalling everything you don't trust :) Bute Be Carefull!! You might be uninstalling something important :)
I advice also looking at the publisher of the program.
Usually you want to look for programs with names like these:
AlllCheapPeruiCe 5.2, YoubeAdBlocker 1.2, TheBlooccker 1.3, Video Player, Plus-HD 1.3, BetterSurf, CouponMeApp, TubeAdblOCkER, BLoCkTheADApp 3.2, WatchItAdBlocake, Media Player 1.1, Savings Bull, Start Savin, Websteroids, ScorpionSaver, HD-Plus 3.5, Media Watch, Re-Markit, Remarkable, SupTab, Key-Find uninstaller, Feven Pro 1.2, HD-Plus, HD-Professional-HQ, Quick Share.
These names often look like normal programs but look at spell faults. and weird company names.
Now once you have uninstalled any dodgy programs open your browser and go to your settings.

<-- Use this button
After you went to settings you should see this page: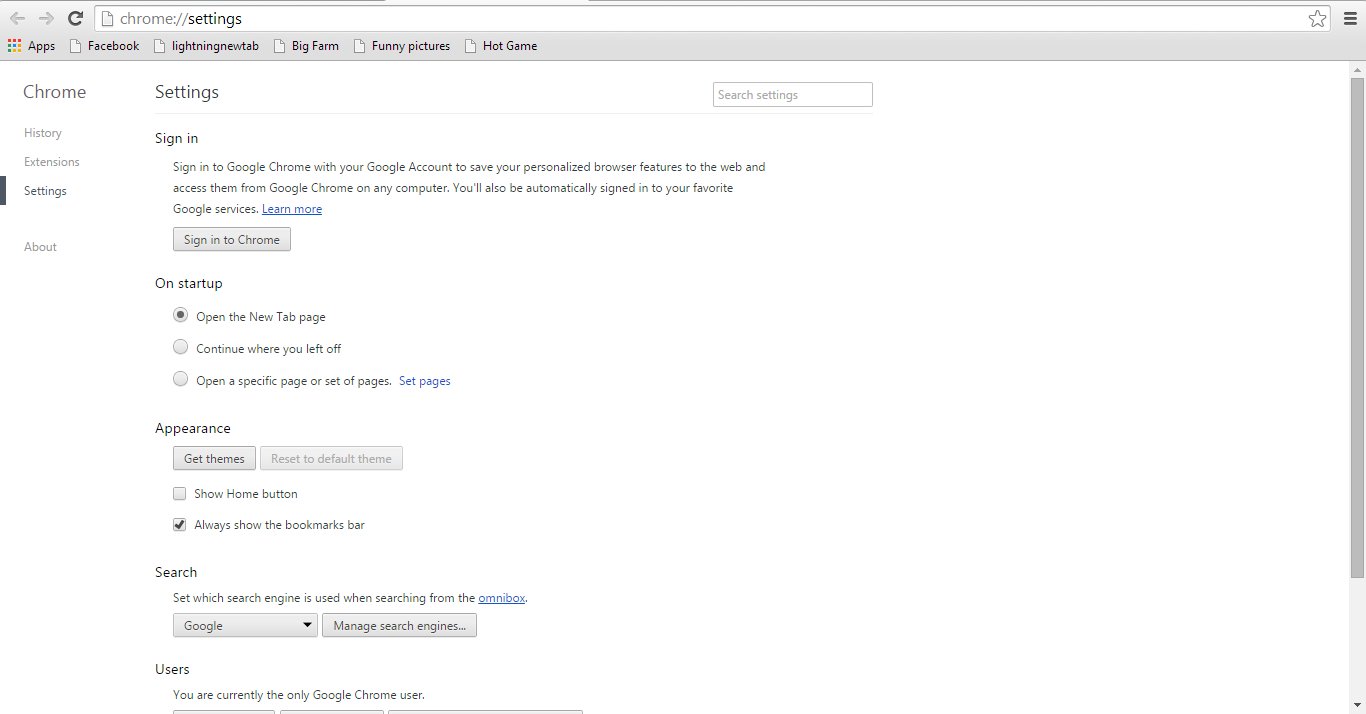 once you are there you want to scroll down to the bottom and click on the "show advance settings" button and click on it.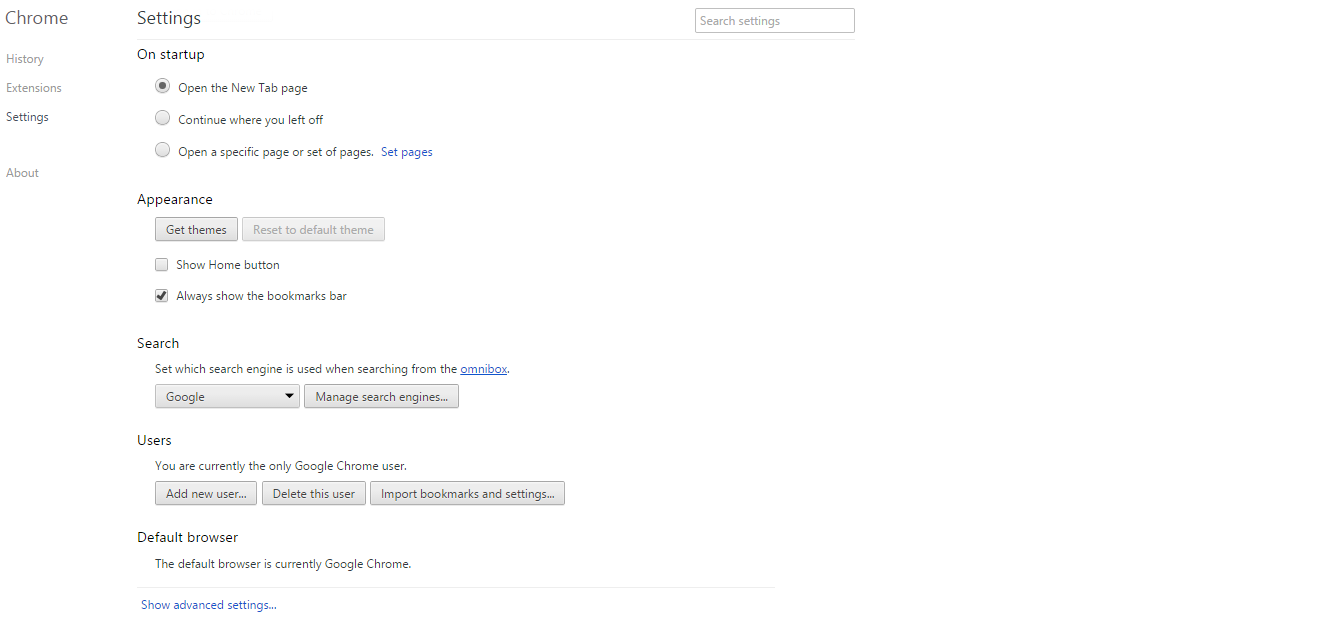 When you have done that scroll down until you see a button that says "Reset Browser setting"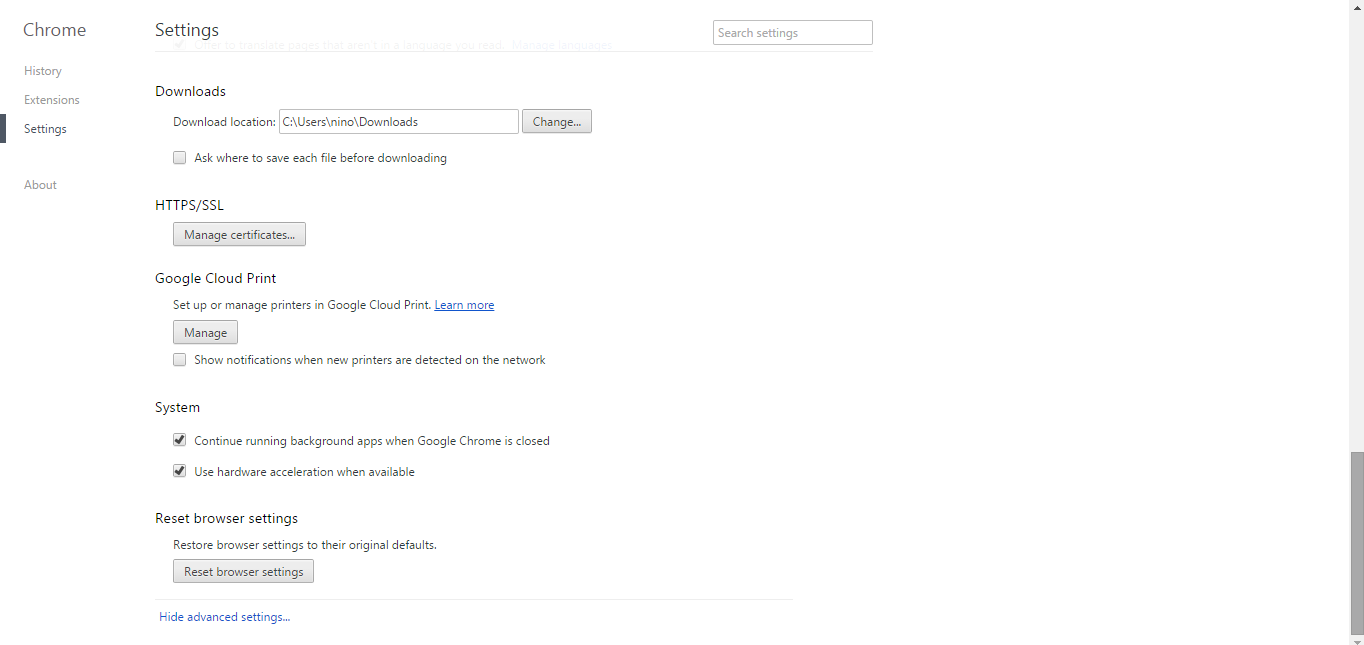 Once you clicked that it will reset all the settings of your browser.
Now simply close your browser and open it again and your browser should be fixed :)
I hope it helped
P.S. You can ask me any questions, and pls say if it did or didn't work for you :)
Edited by muppiemaster, 20 September 2014 - 01:42 PM.