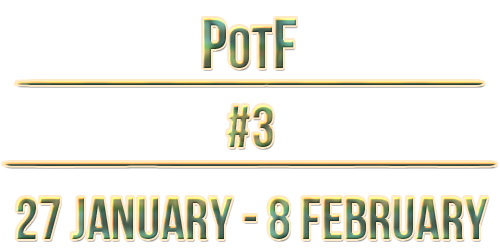 Welcome to the third photo of the fortnight competition. The theme for the next two weeks will be;
Flowers
Surprise your mother with a nice bouqeut of flowers while winning the PoTF at the same time, that's a win win situation for sure!
Submission rules
- You must have at least 20 posts to enter.
- You have 12 days to enter the contest.
- You must Private Message your photo to the Contest Moderator (Me)
- You can change your entry only once.
- Please resize your photo to where it doesn't exceed 1500px in either width or height.
- Do not post your photo elsewhere on the site until the competition ends. If we see it elswhere, it won't be accepted in the competition.
- Do not submit someone else's work. We WILL find out.
- Do not submit Pre-made photos.
-Minimal photo touch-ups are allowed
- Don't half-ass it. Submit only your best work.
- You can add a watermark to the photo but nothing that shows who made it.
DEADLINE Saturday 8th of February
Edited by Hammerli, 27 January 2014 - 07:55 AM.